The Breezes Trailer Park
13533 Dublin Line
Acton
Ontario, L7J 2L7
(519) 853-3899
thebreezestrailerpark.com
The Breezes Trailer Park is a campground or RV park located in Acton.
Our beautiful park occupies 15 acres of a clean open natural environment which boarders on Fairy lake. We have larger then average lot sizes 50 x 50 with 30 amps service (billed monthly) with our refreshing well water, tested daily. Our park is a gated locked community open from May until November for daily and seasonal rentals. Fairy lake welcomes all recreational activities of swimming, fishing, boating and even just enjoying the wild life.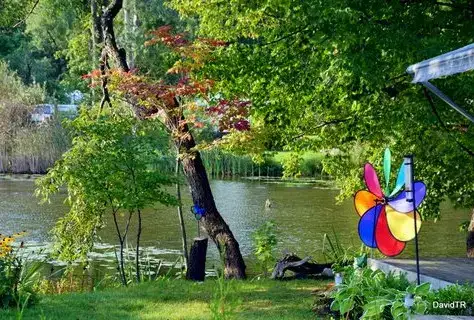 Location of The Breezes Trailer Park

The information displayed here is displayed 'as is', including address, photographs and telephone information. Please check the listed website ( if available ) for up-to-date information, prices and availability. Where to Camp Canada is not responsible for the content of external websites. If you are the owner or operator of The Breezes Trailer Park and wish to update or modify the content on this page including room details, specials and getaways or availability, please use our submission page.
Other info
Places to eat within 10km of The Breezes Trailer Park include Choy's Chinese Restaurant approximately 7.3 km away, Chanan Little India approximately 6.7 km away, Old Marina Restaurant & Gift Shop, Cafe Greek Garden, and Lily Thai & Vietnamese Cuisine approximately 0.9 km away.
Other nearby accommodations options close to The Breezes Trailer Park include Travelodge approximately 11.0 km away, Courtyard Toronto Brampton, Wayfare Motel located at 19 Woodlawn Road West, Van Gali's, and Stone Edge Estate Bed & Breakfast.